GARMIN ETREX H HAND HELD GPS
Perfect for outdoor enthusiasts on a budget, eTrex H comes with a high-sensitivity GPS receiver that locks onto satellite signals quickly and maintains accuracy
Sale Price $109.95
FREE ground shipping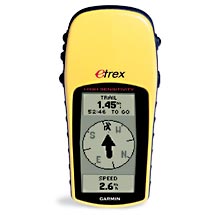 GARMIN ETREX HC HAND HELD GPS
eTrex HC With Color is an essential for any outdoor excursion. It features a high-sensitivity GPS receiver for peak performance in any environment.
Sale Price $159.95
FREE ground shipping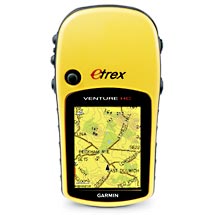 GARMIN RINO 120 GPS/FRS HH
State-of-the-art GPS navigation and two-way communications combined, enough memory to download detailed mapping for driving, hiking, hunting.
Sale Price $229.95
FREE ground shipping

GARMIN RINO130 FRS/GPS
The Rino 130 is the most feature-rich unit in the Rino family, with a built-in electronic compass, barometric sensor, weather receiver for seven NOAA weather channels, and 24 MBs of internal memory.
Sale Price $309.95
FREE ground shipping